Rising Carbon Emissions 2017
By
John A. Herbert
the BBC reports the increased 2017 carbon emissions


We reported Hong Kong's Carbon Emissions have been increasing and the BBC has reported that Global Carbon emission for 2017 is likely to show the same trend (http://www.bbc.com/news/science-environment-41941265) and 2% rise is forecast.

Kelcroft's Director of Energy Mr John Herbert said "In our everyday work, we continue to identify opportunities to improve energy efficiency in buildings, the data is compelling, 65-70% of the energy is used in buildings powers our air conditioning systems, yet we find schools paying for air conditioning but the windows are open, also we find buildings with nett negative pressure sucking hot humid outdoor air, increasing the air conditioning load, so the chillers have to work harder for longer"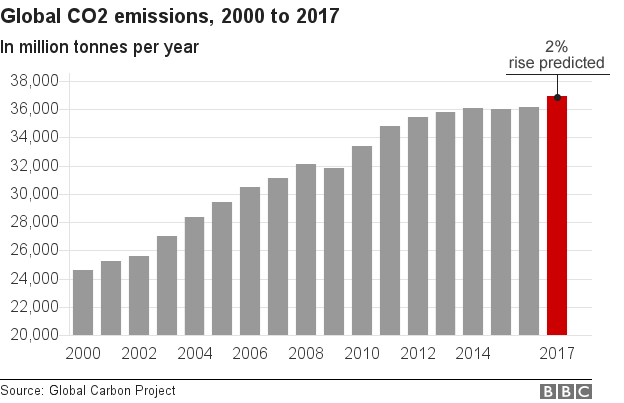 CREDIT: BBC WEBSITE REPORT


Hong Kong's mandatory energy code requires owners to conduct an energy audit by Registered Energy Assessor (REA) every ten years. However, many buildings, for example hotels are presently exempt. And we have found problems that could have been rectified.

See our energy auditing success stories

Call Kelcroft today to order your energy audit and start tackling energy costs.


About the Author
John A. Herbert is a veteran engineer with more than 30 years engineering experience, educated in the United Kingdom he has worked across Asia for the last two decades engaged by international and local companies. He is a Hong Kong Registered Energy Assessor (REA) and BEAM Professional.


Related Reading
TOP OF PAGE #carbon #emissions #GHG #energyefficiency #energyaudit